(Last Updated On: September 13, 2020)
Why the health of the Planet matters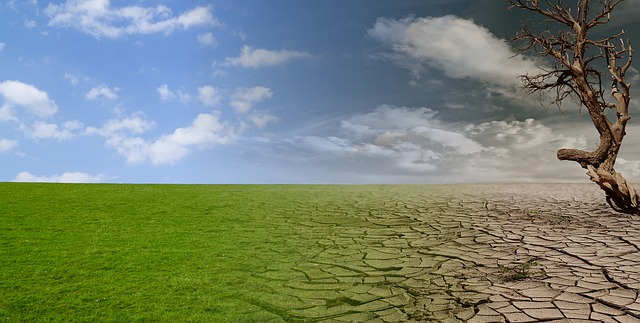 We are using and abusing Mother Nature
Our health and wellbeing are closely related to the health of our environment.
I have written a post as everything is connected. You can read it here.
In our history, a lot of things have happened to break up the natural harmony between the planet and the human race. Something probably most people are not aware of. Here you can read about how we lost this harmony.
This is an important article on 7 December 2019. The alarm bells are ringing.
The lack of Oxygen in the Oceans.
This YouTube video is from 13 June 2020. Mr. Vernon Coleman sends a warning and we should listen. Mother Earth provides for all our needs. But we are the problem. The total setup is wrong. There is enough food for all if it were better organized instead of huge mismanagement from the beginning to the end. The tremendous waste of food in our world is a scandal.
.
With apologies to QUEEN, I will use their phrase "and another one gone, another one gone, another one bites the dust." What I am referring to is the fact that another one of Mr. Coleman's videos has been taken down. It was here, but it is no more, thanks to "Big Brother". I will try to find a transcript of it on Mr. Coleman's website, but if you want to look for it instead, here is his website link. </spa
.
The following YouTube is from 2 June 2020. If we want, humans can bring about some impressive changes. This is the story of a lovely project that could be multiplied many times.
.

.
This is a lovely YouTube video of 3 May 2019. The words of Sadhguru are so true.
.

.
The following article is from the 8th of July 2020. It came on the BBC – Future Planet. and I must say it produces a ray of sunlight. This is positive news. I hope many countries will follow.
The law that could make climate change illegal.
The above article gives hope, but in the meantime, scientists have come with a serious warning, again. When will we wake up? When it is too late? This article is from July 2020 and there is hardly time left.
In my eyes, this is one of those typical situations where the chance is big for something to go wrong. This article was written on July 30, 2020, and it gives me the creeps.
We should not be meddling with these old things. Well, read this article and tell me what you think.
The following article of 11 September 2020 makes one think. The consequences of Hurricane Laura are manifold. It is all related and we are accelerating the process.
There are many things that will be positive for Mother Nature. I came across this article on Facebook and I must say I am impressed and also think it is a lovely idea. Have a look.
Photo Source: Pixabay