(Last Updated On: May 23, 2023)
Why the health of the Planet matters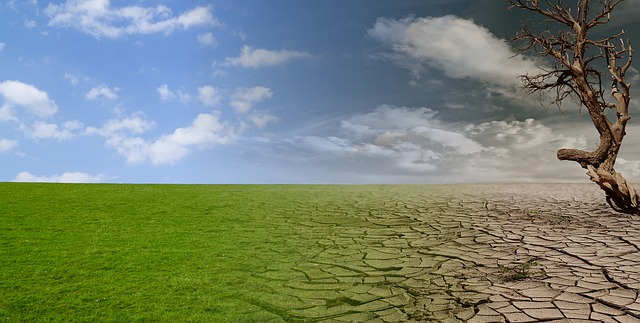 This website started as a protest against banned videos. Please do not be upset if you encounter one of those "grey" videos.
We are using and abusing Mother Nature
It closely relates our health and well-being to the health of our environment.
I have written a post as everything is connected. You can read it here.
In our history, a lot of things have happened that break up the natural harmony between the planet and humanity. Something probably most people are not aware of. Here you can read about how we lost this harmony.
This is an important article on 7 December 2019. The alarm bells are ringing.
The lack of Oxygen in the Oceans.
This YouTube video is from 13 June 2020. Mr. Vernon Coleman sends a warning and we should listen. Mother Earth provides for all our needs. But we are the problem. The total setup is wrong. There is enough food for all if it were better organized instead of huge mismanagement from the beginning to the end. The tremendous waste of food in our world is a scandal.
.
With apologies to QUEEN, I will use their phrase "and another one gone, another one is gone, another one bites the dust." What I am referring to is the fact that another one of Mr. Coleman's videos has been taken down. It was here, but it is no more, thanks to "Big Brother". I will try to find a transcript on Mr. Coleman's website, but if you want to look for it instead, here is his website link. 
.
The following YouTube is from 2 June 2020. If we want, humans can bring about some impressive changes. This is the story of a lovely project that could be multiplied many times.
.

.
This is a lovely YouTube video from 3 May 2019. The words of Sadhguru are so true.
.

.
The following article is from the 8th of July 2020. It came on the BBC – Future Planet. and it produces a ray of sunlight. This is positive news. I hope many countries will follow.
The law that could make climate change illegal.
The above article gives hope, but in the meantime, scientists have come up with a serious warning, again. When will we wake up? When it is too late? This article is from July 2020 and there is hardly any time left.
In my eyes, this is one of those typical situations where the chance is big for something to go wrong. This article was written on July 30, 2020, and it gives me the creeps.
We should not be meddling with these old things. Well, read this article and tell me what you think.
The following article from 11 September 2020 makes one think. The consequences of Hurricane Laura are manifold. It is all related and we are speeding up the process.
There are many things that will be positive for Mother Nature. I came across this article on Facebook and I must say I am impressed and also think it is a lovely idea. Have a look.
The healthier we are in body and mind, the happier our planet will be. Through ignorance time and again in history, they erased valuable information, as it did not fit the concept of those in power. I came across this interesting YouTube video that throws some light on our past. I think it is interesting, to say the least. Please keep an open mind.
.
.
I found the following video very disturbing. It is from April 7th, 2019, and rings a huge alarm bell. Are people listening? I hope so.
.
Here is a video showing some of the long-passed and not-so-well-known histories of Mother Earth.
.
Here is an article showing that human inventions are not always good and harm the environment. This time it is the salmon that are badly suffering.
On the following website, you will find an extensive collection of important videos concerning Mother Earth.
This YouTube video is from 19 February 2021. The Great Reset. Bill Gates and farming. Recently Bill Gates became the biggest private landowner. One wonders why. What he is doing to Mother Earth is awful and we will all bear the consequences.
Humans often have crazy ideas but what you can read in the following article really tops it. Meddling with the sun to influence climate change? Why not limit the impact our actions have on climate change? At least Sweden has some sense left and said no to the experiment of Bill Gates.
One tremendous problem for Mother Earth is the plastic pollution that clogs her rivers and oceans. There are people luckily who try to find a solution. Here is a 10-minute video that gives hope.

.
5G is a thoughtless and awful invention of modern men. Mother Earth is suffering. She will kick back and we will have to face the consequences of our foolish deeds.
Dear me, it is getting worse by the day. Do you know what forever chemicals mean? The word forever sounds really awful, and that is exactly what it means. Chemicals do not appear suddenly from anywhere. We put them out there.
Look at this disturbing video. It is from 26 March 2021.
.

.
The health of Mother Earth is connected to our health. Do you remember the disaster in Fukushima?
The after-effects are far from over and I wonder when we will stop relying on nuclear power. I read a very disturbing article today. America's west coast is being fried. It affects all life, all levels.
On June 6, 2021, BBC published an article on Sea Snot. What a strange name and I had never heard about that before. It seems that President Erdogan of Turkey is preparing a battle to overcome this natural phenomenon. Why is he battling this and what is it and why is it there? Once again human pollution causes it and marine life is dying because of a lack of oxygen.
Here you can read the sad story of Sea Snot.
Humans are worried about multiple things. 2020 and now well into 2021 our worries are about surviving this declared Pandemic and everything related to COVID-19. Things we took for granted are not so important anymore and we have come to realize that health and family are on top of the list.
We can try to organize our lives as best we can and feel relieved when we somehow manage. Mother Earth has other problems, and it seems we are in for a surprise.
I think it is important to watch this video which lasts well over 1 hour. Preparing for a possible coming catastrophe is a clever thing. Better start today instead of tomorrow as one does not know when it will happen. One thing seems to be certain. It will happen rather sooner than later. It might affect you, your children, or your grandchildren.
.

.
The following video is a follow of the one above. It will explain where the safe places will be on Earth.
The following video illustrates the connection between our Earth and humanity very well. I was not aware of this particular place, and this information shocked me. We are being brainwashed and we should ban those companies. This is too sad for words and it seems there are many more places like this. What are we doing?
This is an impressive video on what happened weather-wise in the world during the month of June 2021. When Mother Earth is upset you cannot do anything about it. I think Mother Earth is very upset. One should ask why.
Thrive: What on Earth will it take? This is a beautiful film explaining how our world is managed. You will see the good and the ugly. In the end, humanity will survive and will reach the next evolutionary step. You have to click on YouTube to be able to see this great film.
The following short film is a serious warning. We should stop fiddling with nature. Because of our stupidity, it might disappear one day. This is a warning for 19 April 2021.
Instead of poisoning Mother Nature how about using nature to combat a natural problem? I came across this great story of owls that keep the rodent population in check.
I have a friend who lives in Iceland, his name is Johann. He was so kind to forward this hope-giving video you should not miss. Planting trees is one of the best things you can do. They provide the oxygen we need.
Sadly, there are negative things happening in our world. The following video is from 11 September 2021 and touches on a subject about which one does not hear much. It is a real eye-opener.
I came across this shocking documentary recently. Please watch it and realize that big cooperations do not care about your health and neither the health of the fauna and flora. This is the horrific story of Agent Orange. For 4 generations we are still suffering the consequences.
This is our fault.
Here comes an article with disturbing photos of what is happening in our world. Looking at the planet from a different angle can be quite shocking.
We, humans, fiddle with a virus harming millions of people worldwide. Now, this virus is infecting the animal kingdom. We will be held accountable for our sins. We have no clue what the long-term consequences will be.
Water belongs to us all, humans, fauna, and flora. We do not take good care of the available water. 70% of the global water is used for agriculture. What are we going to drink?
The following video is lovely but is also food for thought. Do we really understand our relationship with nature? Do we realize everything is connected? Perhaps we would be clever not to always see everything in $. We form part of a whole and nature is not our endless provider if we do not care for her.
It is August of 2022 and the sad and awful side effects of Covid are coming to light. Not only are people suffering worldwide but nature is carrying a heavy burden as well. I came across this sad article about what face masks are doing to the birds. Here is the link.
There is so much talk about saving the species of Fauna and Flora but is that really the right approach? Saving one species while the surrounding is not cleaned up might not be the best way. Probably a holistic, all-around approach would be better and more beneficial for Mother Earth.
Update
We are halfway through 2023 and it is quite a miracle that has happened. It is difficult to keep up with all that is happening in the world as it looks like we are going from one catastrophe to the other. That means we might overlook the smaller, but equally important things. By now I think that most people know bees are in decline worldwide. It is amazing though how nature gives a helping hand to its inhabitants. Have a look at this article.
Photo Source: Pixabay