(Last Updated On: January 20, 2021)
Why are these voices silenced?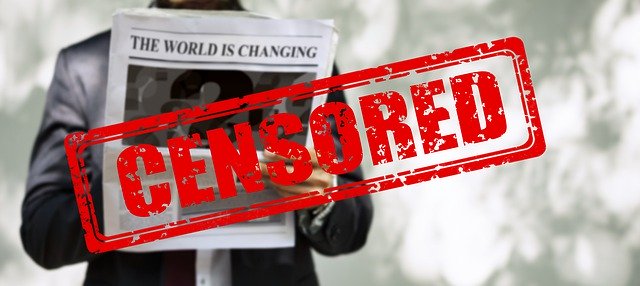 YouTube videos have disappeared, just like that and out of the blue. Comments have also disappeared. What is happening here? I had posted videos on Facebook by Dr. Judy Mikovits, and suddenly these videos were gone. Who is afraid of her? I was able to salvage some of them. Please look and form your own opinion.
YouTube video of May 15th, 2020 Charlene Bollinger's interview with Dr. Judy Mikovits, PhD ,
Sadly, that video appeared grey one day, so I took it away.
YouTube video of December 11th, 2018 Dr. Mercola interviews Dr. Judy Mikovits, PhD
.

.
YouTube of September 21st, 2018 Dr. Judy Mikovits, Ph.D., is fired, jailed…
.

.
I recently came across a website that made me think about the political agenda of the coronavirus pandemic. The old man in the chair is Dr. Vernon Coleman, an international best-selling author, and his website is ww.vernoncoleman.com and to quote the first line on his website;
"Dr. Vernon Coleman's track record of spotting health dangers is second to none. Since the 1970s, when his first two groundbreaking books (The Medicine Men and Paper Doctors) were published, Dr. Coleman has been gaining friends among patients and enemies among doctors and drug companies."
I first saw the following Youtube video in mid-May and apparently, it was so direct and to the point as to annoy the powers that be. It was banned from Youtube.  I checked recently, and the video has been re-released on YouTube (5 days ago). I present it here for your viewing.
Originally published April 15, 2020. This one also turned grey. But do not worry, there are more.
The soft-spoken gentleman has quite a wonderful way of telling it like it is.
Here is a YouTube that hasn't been banned, with him questioning why one of his opinion pieces would run afoul of the censors. Initial date of publication: May 14, 2020.
.
.
If you are a fan of British humor, you may like his self-censoring of the facts in this last video.  He has many more on his website. May 14, 2020.
.

.
Well, it has happened. This is the last YouTube of Dr. Coleman.
Photo Source: Pixabay