(Last Updated On: April 14, 2023)
Why are these voices silenced?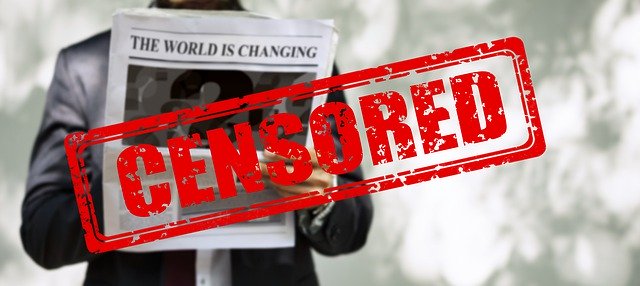 YouTube videos have disappeared, just like that and out of the blue. Comments have also disappeared. What is happening here? I had posted videos on Facebook by Dr. Judy Mikovits, and suddenly these videos were gone. Who is afraid of her? I was able to salvage some of them. Please look and form your own opinion.
YouTube video of May 15th, 2020 Charlene Bollinger's interview with Dr. Judy Mikovits, PhD ,
Sadly, that video appeared grey one day, so I took it away.
YouTube video of December 11th, 2018 Dr. Mercola interviews Dr. Judy Mikovits, PhD
Dr. Mercola has been silenced and this video disappeared after YouTube put in place their new rules. We are being censored and cannot see/hear what we want.
YouTube of September 21st, 2018 Dr. Judy Mikovits, Ph.D., is fired, jailed…
This video is now also grey. I will take it away but it shows the censorship we are suffering.
I found this article of Reuters, May 15 2020 that fact-checked Dr. Mikovits. I think it is worth reading as in the meantime a lot of things have come to light.
I recently came across a website that made me think about the political agenda of the coronavirus pandemic. The old man in the chair is Dr. Vernon Coleman, an international best-selling author, and his website is ww.vernoncoleman.com and to quote the first line on his website;
"Dr. Vernon Coleman's track record of spotting health dangers is second to none. Since the 1970s, when his first two groundbreaking books (The Medicine Men and Paper Doctors) were published, Dr. Coleman has been gaining friends among patients and enemies among doctors and drug companies."
I first saw the following Youtube video in mid-May and apparently, it was so direct and to the point as to annoy the powers that be. It was banned from Youtube. I checked recently, and the video has been re-released on YouTube (5 days ago). I present it here for your viewing.
Originally published April 15, 2020. This one also turned grey. But do not worry, there are more.
The soft-spoken gentleman has quite a wonderful way of telling it like it is.
Here is a YouTube that hasn't been banned, with him questioning why one of his opinion pieces would run afoul of the censors. Initial date of publication: May 14, 2020.
It did get banned so I am replacing it with a video from 29 August 2020. Nothing is now impossible.
If you are a fan of British humor, you may like his self-censoring of the facts in this last video. He has many more on his website. May 14, 2020. This one also turned gray so I will put a text instead.
Well, it has happened. This is the last YouTube of Dr. Coleman. It has also gone so I will put a link to one of his books.
I have found a website that has a new video of Dr. Vernon Coleman. Have a look.
The entire world is frantically trying to vaccinate the population. Poor countries are behind schedule as vaccines are not available. Michael and I have decided against being vaccinated and some months ago we took Ivermectin.
One hears more and more voices speaking up. Have you heard of Dr. Reiner Fuellmich? Do not miss the following video. It is from 11 July 2021.
.

.
He has been very busy preparing for a huge court case. The video I had previously put appeared grey. That is normal on this website.
By the way, many more voices are being silenced by social media. People like Ty and Charlene Bollinger, Dr. Mercola, Dr. Sayer, NaturalHealth365, and many more are put on a blacklist. I often use them as links for my 3 websites and then I am notified of a broken link when the link functions perfectly well.
Photo Source: Pixabay