(Last Updated On: April 21, 2023)
Your Health and Lifestyle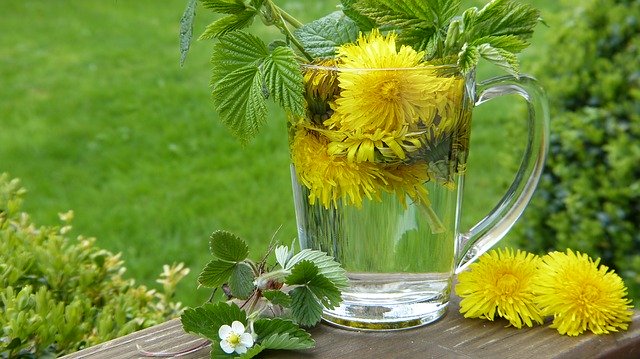 Nobody likes to be censored but these past years there was and is too much evidence to not believe it. We should be allowed to know everything to then form our own opinion.
It is a fact that your lifestyle will influence your health. The cleaner your environment is, the better. The same applies to the food you eat. The closer to nature, the better your health will be. There will be choices you can make for yourself, and the governing body will decide some other things.
That is why it is important to monitor what the authorities are doing. Do they take the health of the population seriously? Could it be that Big Pharma and Big Agriculture come first?
You are responsible for yourself
It is your responsibility to know what you are eating. Read the labels and the moment you cannot pronounce the word and neither know what it means, leave it standing on the shelf of the supermarket.
Anything that has labels normally falls in the "not so healthy" or even "unhealthy" category anyhow. Man-made foods should be only a small part of your daily food intake, the more you can avoid eating this type of food the better.
The following YouTube video of May 15th, 2020 hits the nail squarely on the head. Your immune system is your best ally against illness.
Sadly, this video fell victim to YouTube censorship. They dictate what you can or cannot see.
Article of May 10,  2007, by the Dr. Rath Health Foundation on the History of Big Pharma.
Nowadays, people eat too many pills. This makes Big Pharma happy and rich and the population sicker and depending on chemical drugs. Here you can read a post I wrote on this phenomenon some time ago. The threat of the opioid epidemic.
A good article from Natural Health 365 on May 28,  2020.
How food influences your health.
Personally, I think that most TED Talks are very good and informative. I have often used a good TED TALK in posts on my 2 other websites to illustrate what the post is about.
The following YouTube TED TALK on 20 September 2016 by Nel Barnard, M.D. tells us how important it is to take care of what we eat. Alzheimer's is an awful condition. You are losing your life while you are still living. People are getting older nowadays, but one wants to remember everything till the end, right? It is not at all difficult to eat the right things and become older with all your faculties intact.
.

The pandemic has made us adopt unusual and unhealthy habits. We were told to wear a mask.
Humans can live without food for many days. We do need to drink regularly. To be without water for longer than 3 days can become dangerous. There is one element we need always, and that is oxygen. This video, from the 24th of July 2020, explains why wearing a mask does not protect you but can even be dangerous to your health.
This video fell victim to censorship. I live in the south of Spain and soon we are not required to wear masks anymore outside. The virus is so small that it enters easily through the holes of the tissue of the mask. More studies come to light every day saying wearing masks is nonsense for healthy people.
Some time ago a school in Germany had masks tested that had been used by small children for 8 hours. The report from the laboratory was absolutely shocking. Over 80 viruses and 4 molds were found. Imagine, you breathe this in, out, in, out, etc. It is a health hazard.
More things are coming to light, and we should really be aware of them. On YouTube, on 24 July 2020, one can read about "The Plan" for the year 2025. Do we accept this? Do we want this? It is time we wake up.
.
Well, this is embarrassing. YouTube has deleted the video because it goes against its agenda. Go figure…! 
What would we do without "Big Brother" watching over us, making sure we do not get into any dirty little secrets?
Do you know what the problem is with this website? Videos keep disappearing. I have to constantly check if everything is still there. On the other hand, that was to be expected. To be honest, I am not surprised as I kind of anticipated this. It will probably get worse in the future. So please, be understanding if you encounter "a grey" YouTube video. I will try to replace it as soon as I find one.
I uploaded the following video on 19 April 2020. It is a speech from Ian R. Crane. The Open Mind Conference of 2012. It is rather long, 2 hours, but contains some unusual information. I think it is well worth your time.
.

.
We are the creators of ourselves. The importance of food for your brain cells. This is a good TED TALK that explains it very well.
.
.
I came across this article today and think you should take your time and read it. I think it is well-written and easy to understand. The first signs are visible to all who want to see them. The question is, do we, the people, want this? Or will we let this happen to us? Is this the future of humanity?
Here you can read about our future, it is happening slowly but surely.
This is a brand-new video from March 25, 2021. Monsanto is a dangerous company. Too many years have they fooled us. Our health is at stake. Please look at this video, a real eye-opener.
.
.
Keep an open mind. There are unusual methods out there. Have a look at the following post.
This is an interesting article telling you about the connection between your thought and organs. This way of looking at different ailments is very acceptable. The moment I put this link it appeared to be bad, well, it is not. It seems that those who censor dislike NaturalHealth365, go figure.
You are responsible for your health. You are what you eat. The following video shows the sad picture of why so many people are getting COVID-19. Their health is not good!
You are responsible for your health. It is not only how you live or what you eat. Your thoughts are of utmost importance too. I find the following video very interesting and also uplifting.
The following article and video show clearly what happens to our health and the health of the environment. When we cause a disbalance in our actions and habits it normally has far-reaching consequences. Eating a nice pork chop but at the same time ruining your health, do you think that is a good deal? Our animals have a right to a good and healthy life too. Read the article here.
The following post shows clearly that your lifestyle choices can have a big impact on your health. Read the article here.
We cannot survive without water. It is strange we take so little care of this most important compound. We pollute it and then we are surprised our health suffers. Not only our health but fauna and flora as well. What are we doing? Please read this article.
Our modern lifestyle entails many risks, some we are not even conscious about. The following article is very important for mothers and their babies.
Photo Source: Pixabay